Perforated Linen Paper
Simply the best. 
We have tested 100's of paper samples in different thicknesses, textures, colors, brightness, opacity, glosses, materials, feel, and, of course,  function with writing utensils.

The result:
~100 Pages of Perforated 100% Recycled 24lb Linen Paper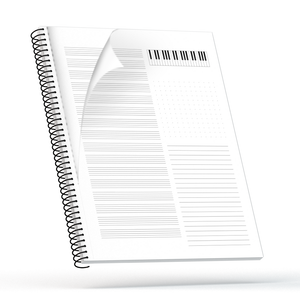 Customization
Manuscript paper perfect for Music Theory notation and Music Lesson students. Pick your Stave count, lines, no lines, piano, dots, and/or anything you need.